CONGRATULATIONS MICHAEL PHELPS
Photo Credit: CBSNews.com
I'm too little an individual to gauge his great achievement
in the greatest show of the earth – winning eight GOLD Medallions
in Beijing Summer Olympic 2008. However, I'm very glad to be a witness
of this event. I take this opportunity to express my heartiest congratulations
to Michael Phelps – wish him every success and happiness.
Now back to our topic, and I'm glad to share with you deals,
coupons and free shipping offers currently live under our Sports
and Outdoor Cateogory.
West Marine is currently
running flat 10% off coupon (Code: "AFFWEST") good till 9/1/2008
on their boating and watersports products; the store also features deep
discount
on a good number of products including Binoculars, Vests, Windmeters and
more.
Code Four Athletics,
a store for soccer uniform, jersey and soccer kits, is offering free $20
Gas Card on orders over $100 with eBillme™ (Ends on: 2008-09-30).
Their free shipping offer on orders over $50 has also been extended till
September 30, 2008.
Here are the bestseller styles from that store:
Reversible Style:
Pioneer Style:
Imperial Style:
Nova Style:
Check
these Ongoing Deals at Code
Four Athletics
GigaGolf,
a store renowned for their custom golf clubs, bags and accessories, offers
discount up
to 30% Off on all orders.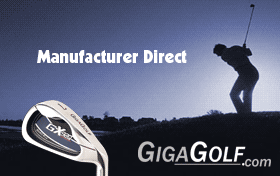 Caddy Carry All Backpacks:
And if you are really keen to save on golf balls, do not
forget to check these deals
from LostGolfBalls.com. Designed for serious golfers, these recycled
balls will definitely save a lot of your hard earned cash.
Eastern Mountain Sports offers free shipping plus 20% off
till 8/26/2008 on Climbing
Shoes, plus this 80%
OFF offer on their footwear clearance items!
On the other hand, Jenson USA has 35-70% off on select Cycling
equipments till 9/5/2008.
And last but not the least, Sierra
Trading Post offers these discounts on Waterproof Gore-Tex® -
Hiking Boots - 32%
Off For Men and 33%
Off for Women's! Men, do not feel jealous!
Altrec.com offers free
shipping on orders over $45 within the Contiguous U.S., Sale
up to 60% Off on Jacket, T-Shirt, Sandals and More till 09.02.2008,
and Backpack-A-Day
GIVE-AWAYS! Simply sign up for their email newsletter and try your
fortune to win your free backpack!